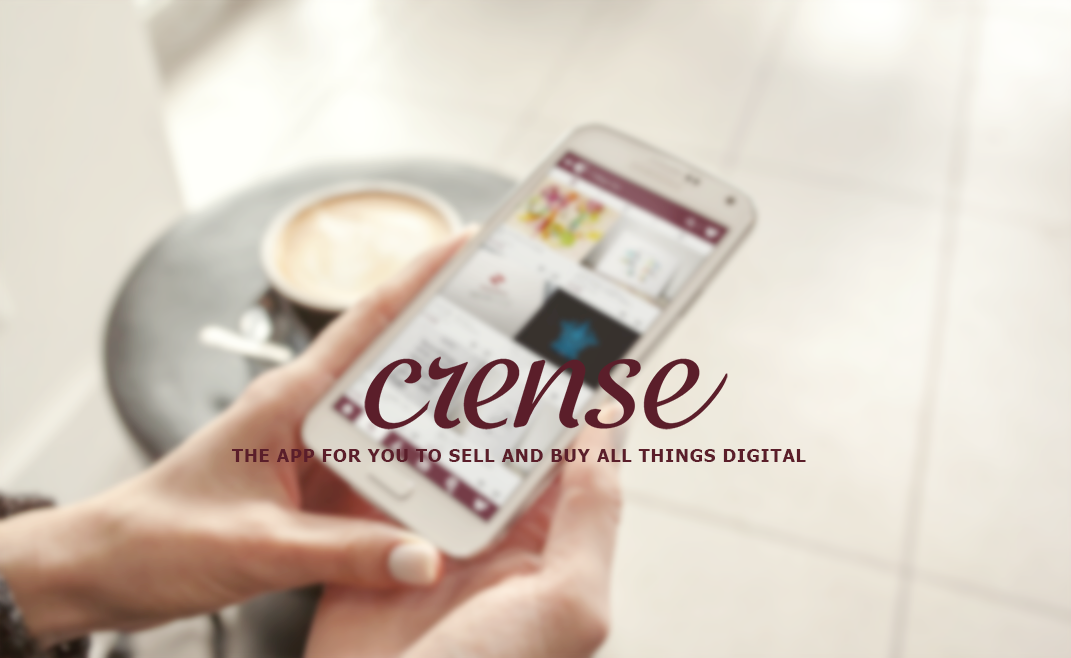 What makes Crense unique is that, while still a marketplace, it has all the benefits of being an application, which means: it is easy to use, comfortable, super user friendly, engaging, done from home, bus, work, etc; and last, but not least, its main purpose is to create a great community of artists and art lovers to gain inspiration and skill from each other while selling their art and creating a passive income or making a living doing what they love.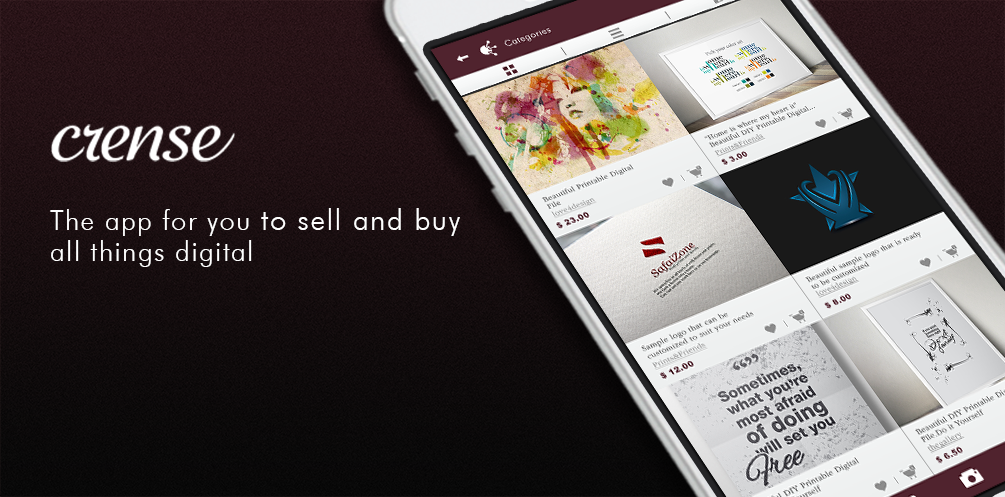 Brandiaq was responsible for creating everything in and around the application, from conception, naming and branding to execution.
Idea, sketches, wireframes, visual identity, design of the app itself, usability, layout, UX and UI.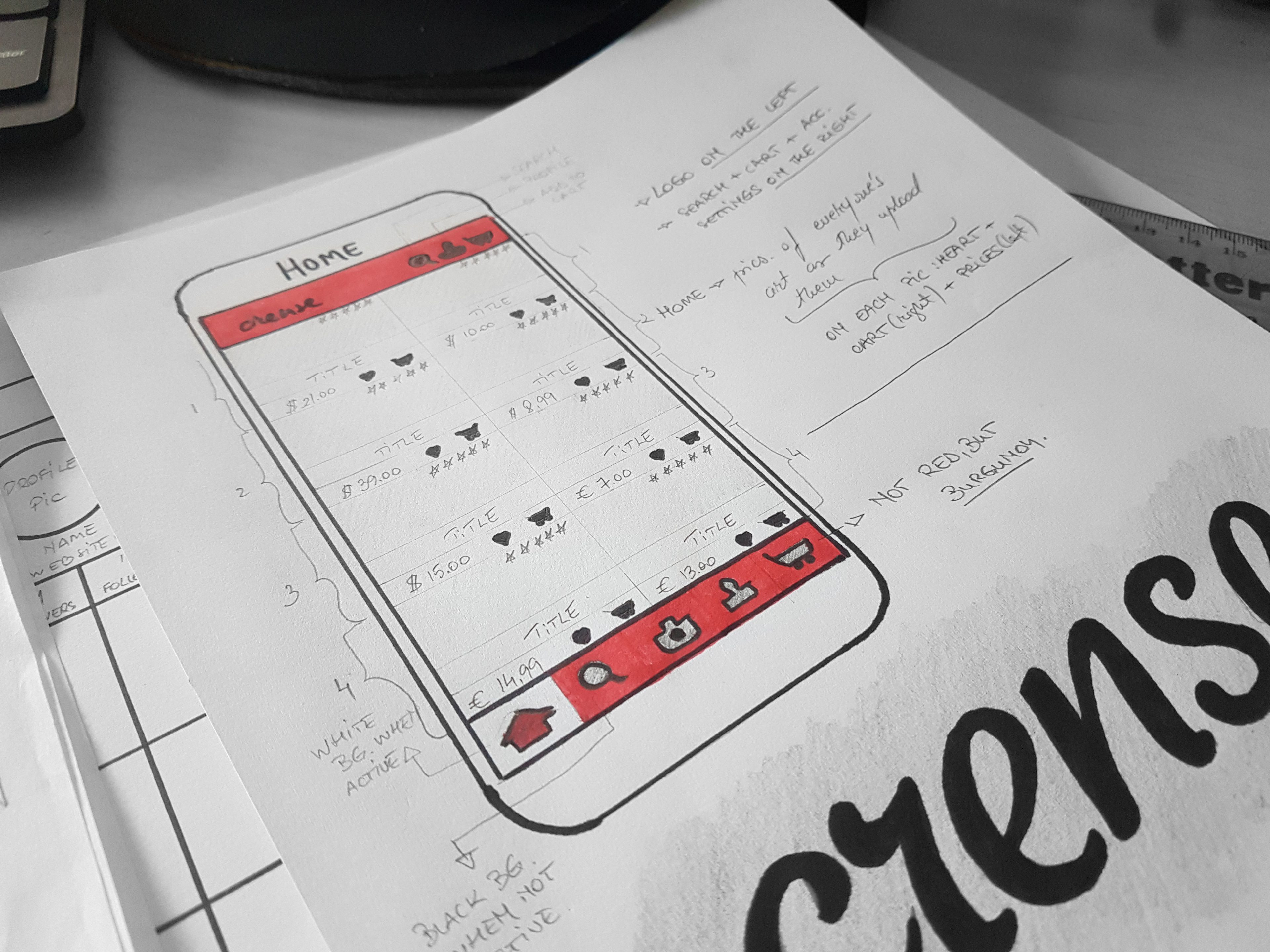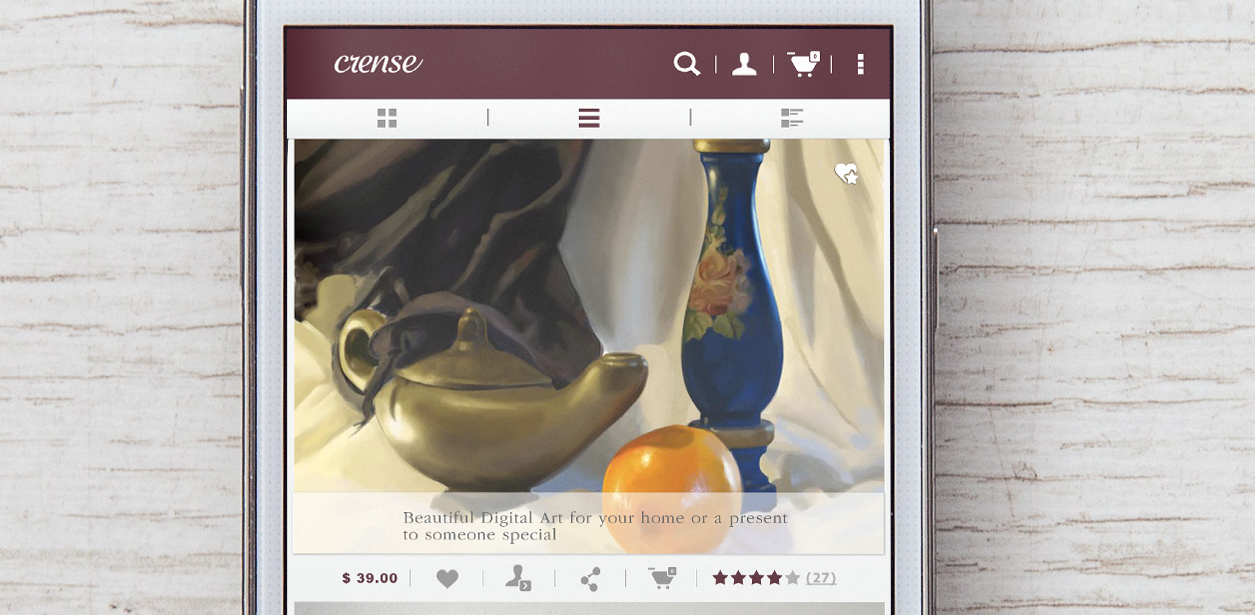 Crense is a place where users are able to sell and/or buy all things digital: from music, e-books, digital art, tattoo sketches and typography, to printables and posters, lettering artwork and photography.
 For the art lover it is an eye candy and a delight, since it allows them to buy unique and original pieces freshly designed by the creative community of Crense.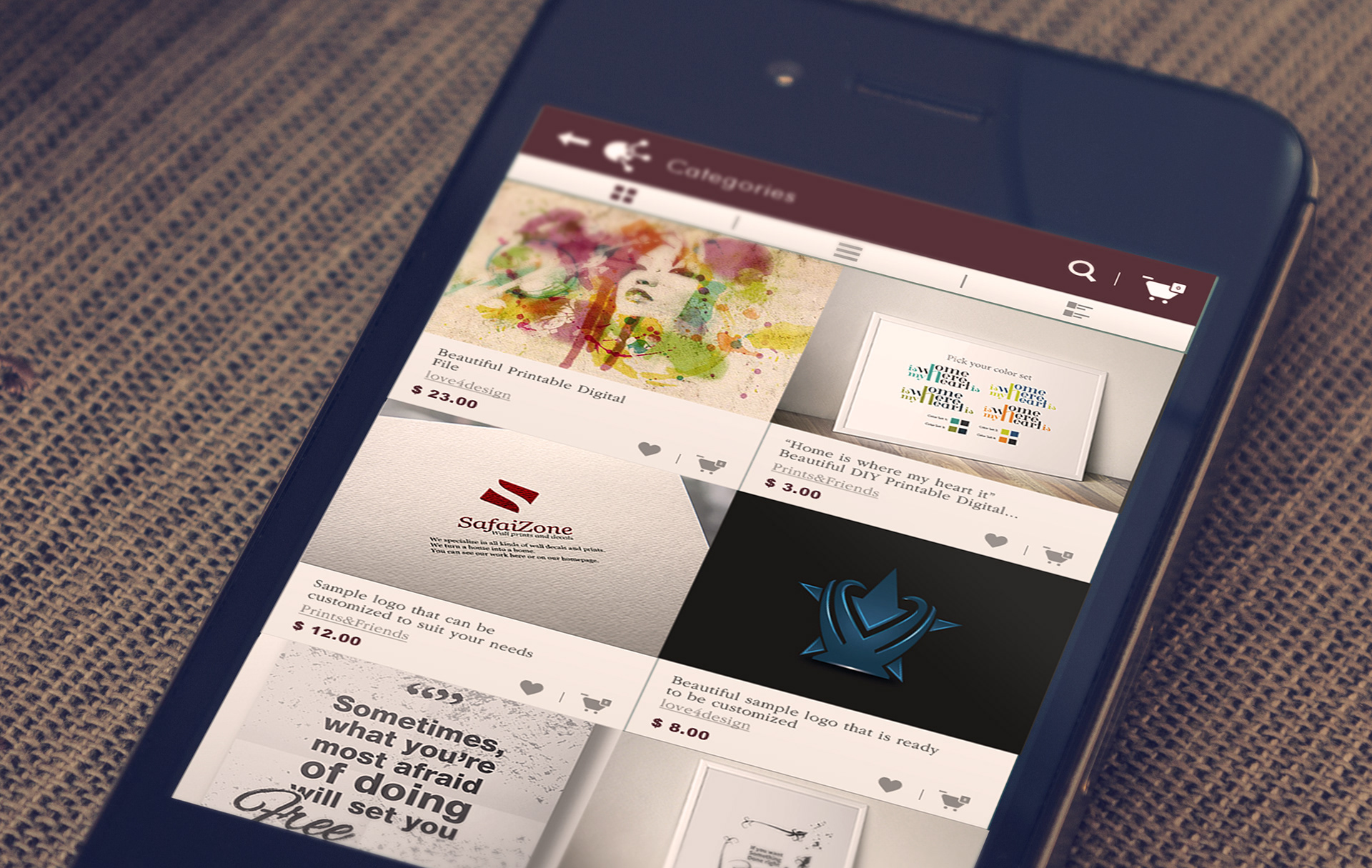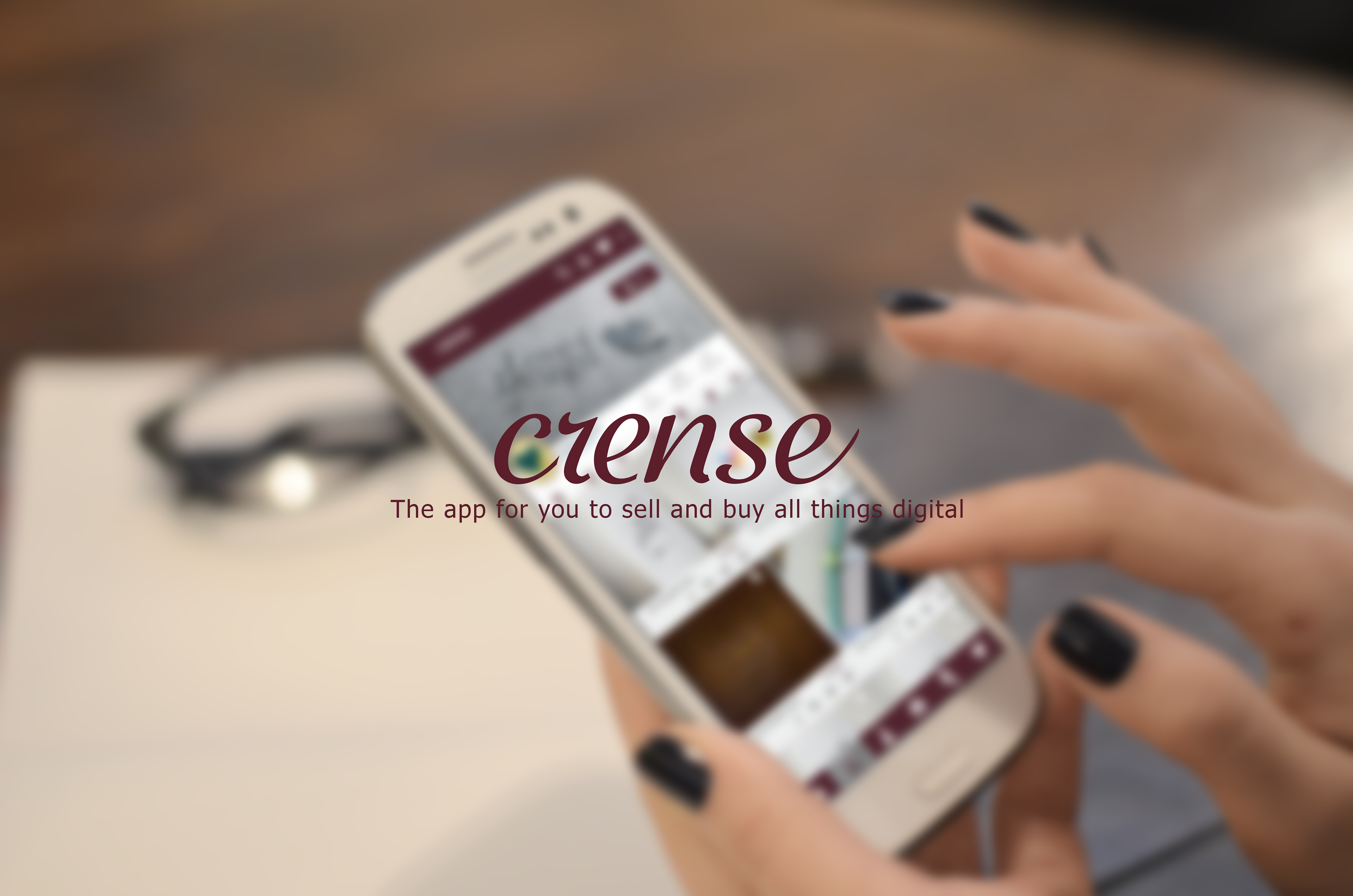 Thank you for choosing Brandiaq, We will get back to you within 24 to 48 hours. Whoop, whoop!