Kim Hul-Jansen is crafting all things leather in his small studio in Copenhagen. 
He tries to keep the traditions of the old crafts and knowledge about the factory's production of leather and leather products alive. He
 used to work at Arena Lædervarer, 
a  factory (when they existed in Denmark) being in charge of  the production of wallets and small leather goods, and at Bon Gout in charge of the manufacture of bags .

 ​​​​​​​


Today, there are almost no leather goods factories left in Denmark. They have all without exception been eradicated by cheap products from e.g. China and India. So in order to
  support Danish craftsmanship and production, Kim decided to take a leap of faith and open his own studio: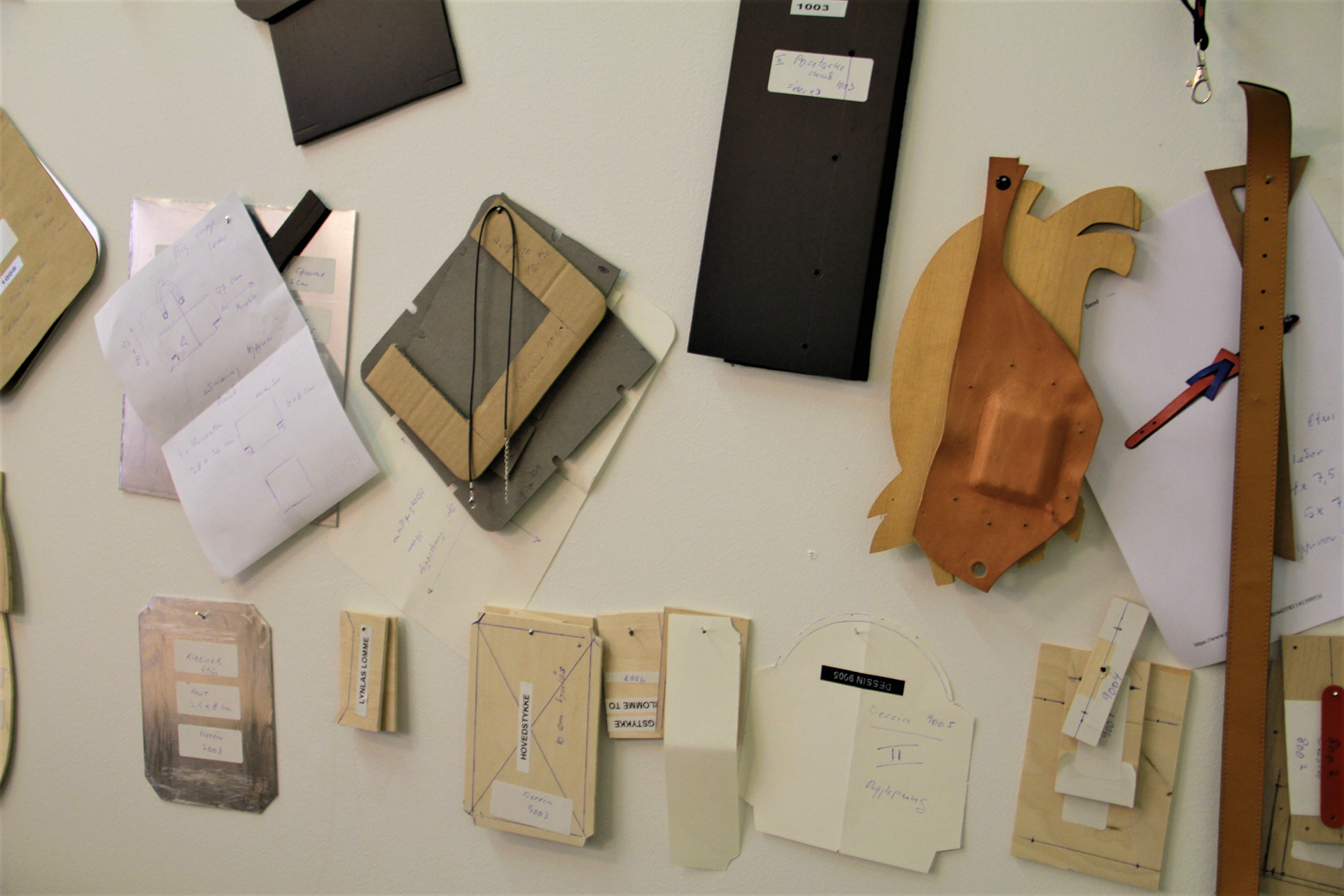 At his studio one can find 100% Danish design, crafts & production: unique, handmade products that cannot be found elsewhere.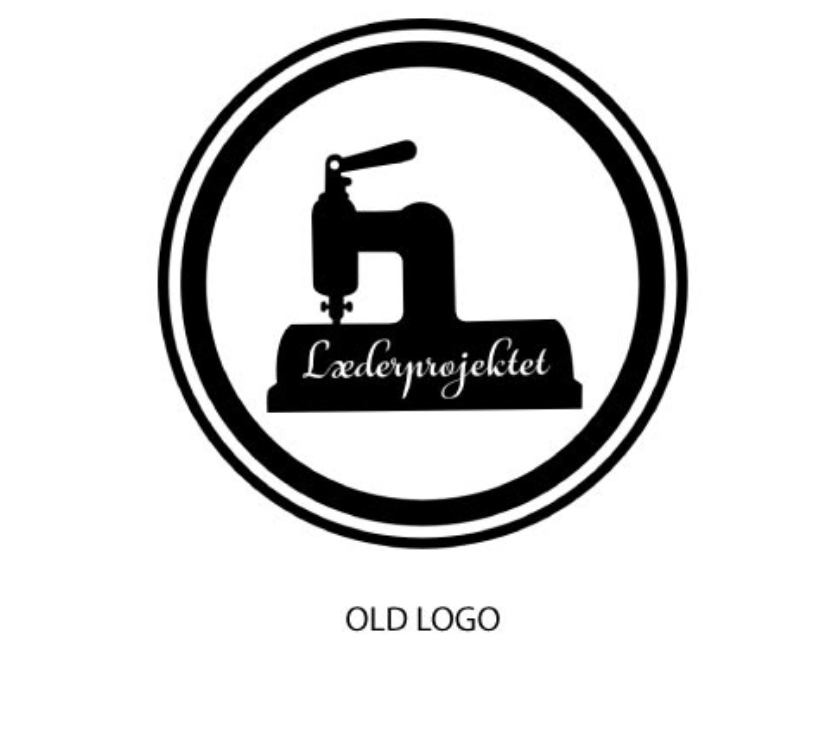 Kim's only problem was that his visual identity did not match his excellent products. He had a logomark that looked more like clipart than a solid icon. He wanted something authentic, and that would tell a story:
The beginning of the visual identity is a handwritten logo that at first glance resembles the letter "H" that stands for"handcrafted", but at a closer look, the letter "H" is actually formed by uniting the capital "L" (Leather - Læder in Danish) with the letter "P" (Project - Projekt in Danish).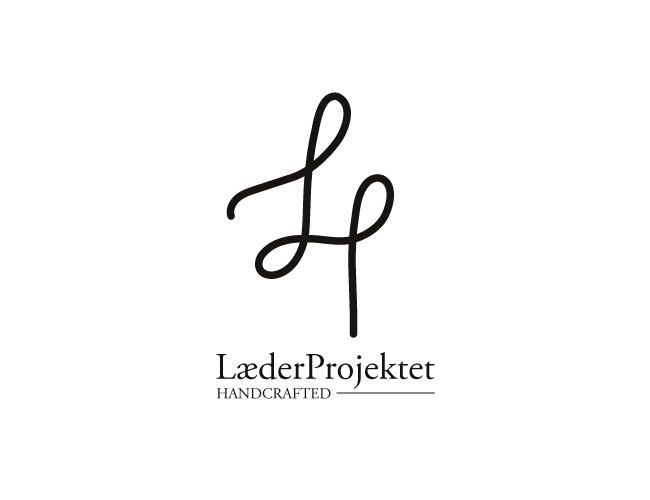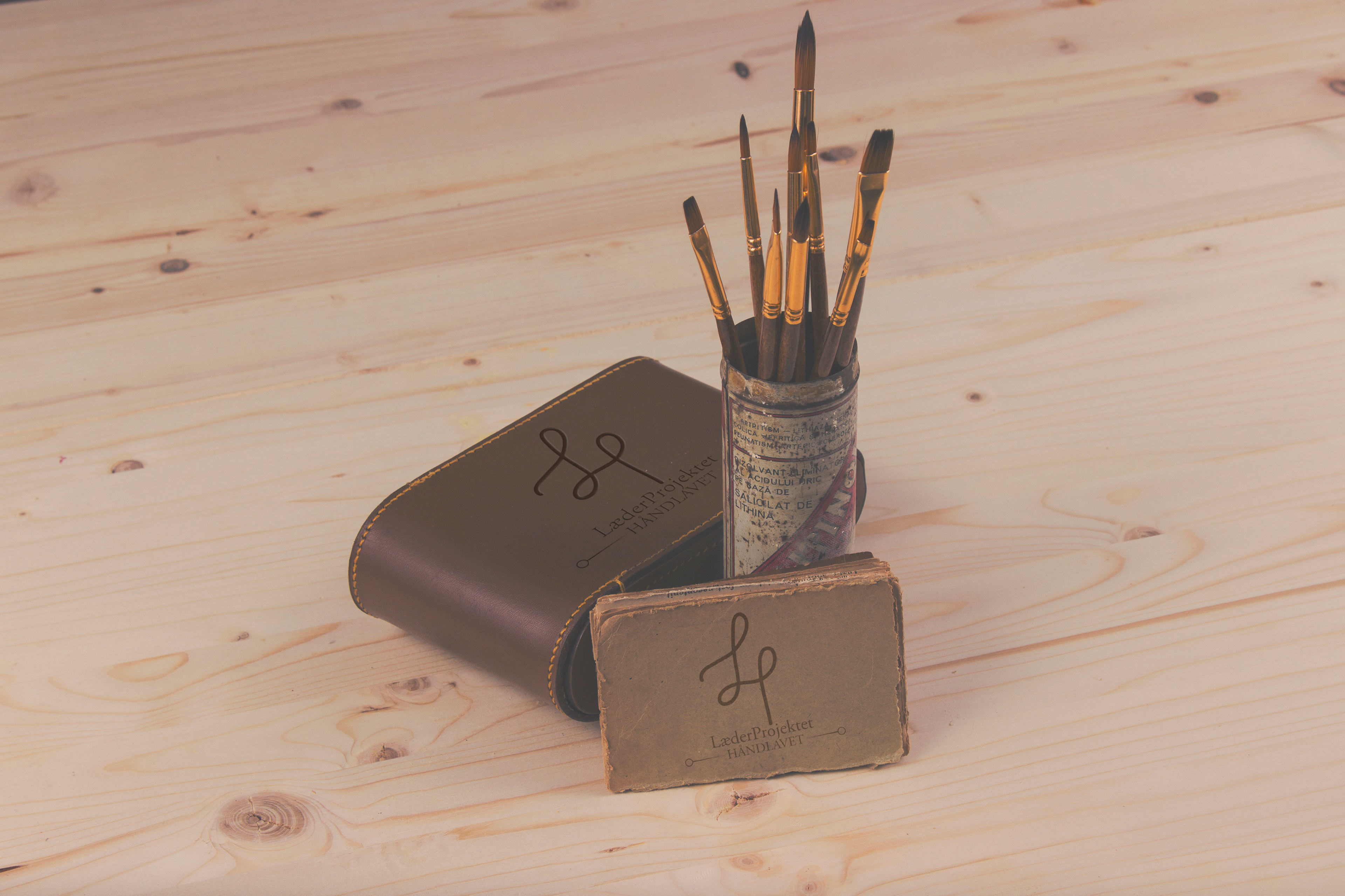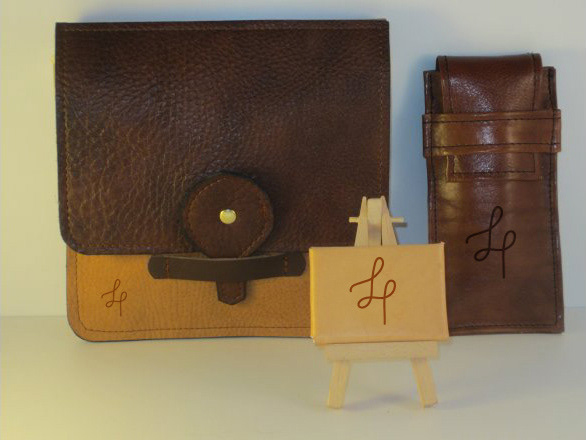 The lettermark (a logo that is based on the company's name or initials)

The website and the rest of the visual identity was then redesigned, to match the new logo.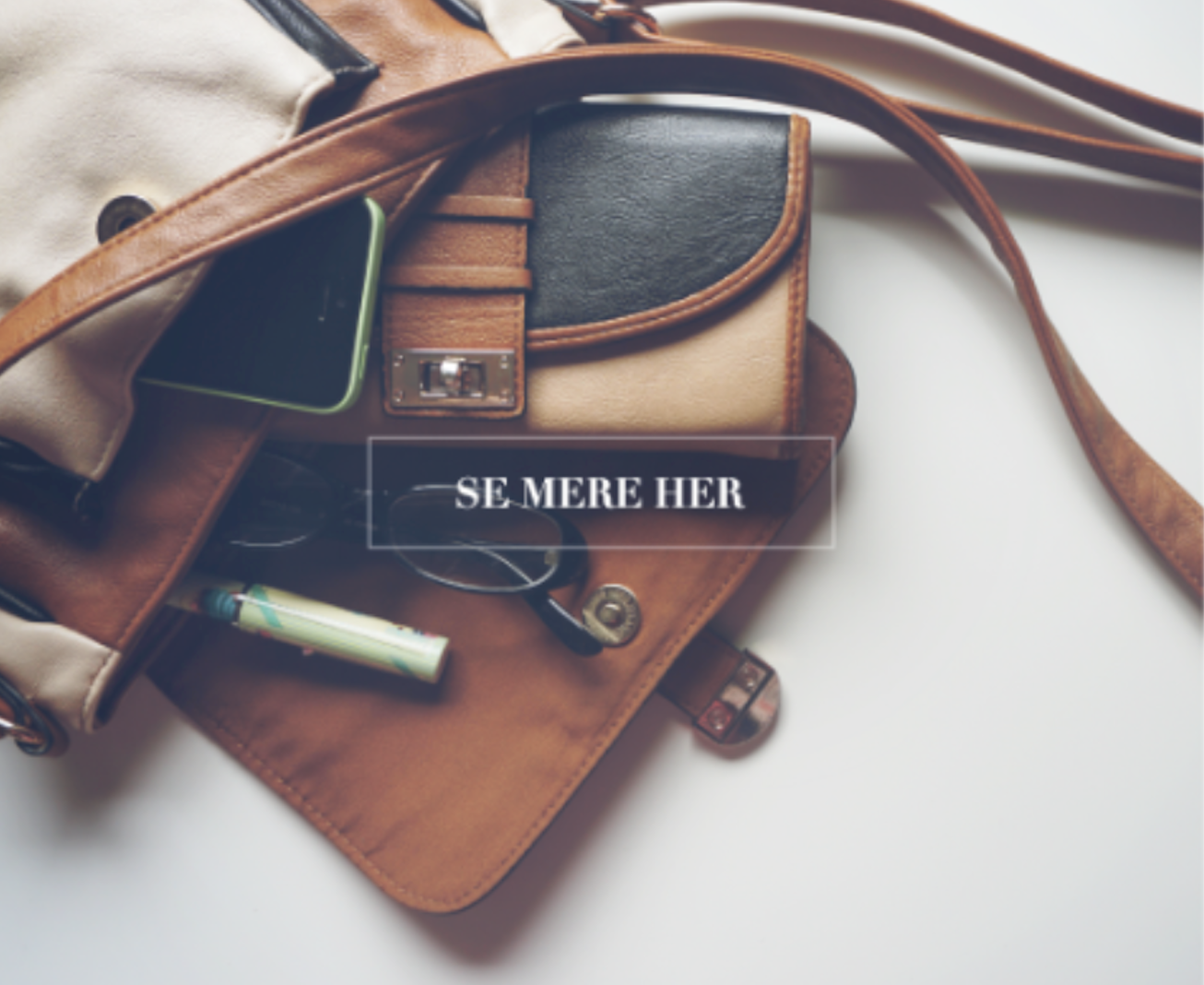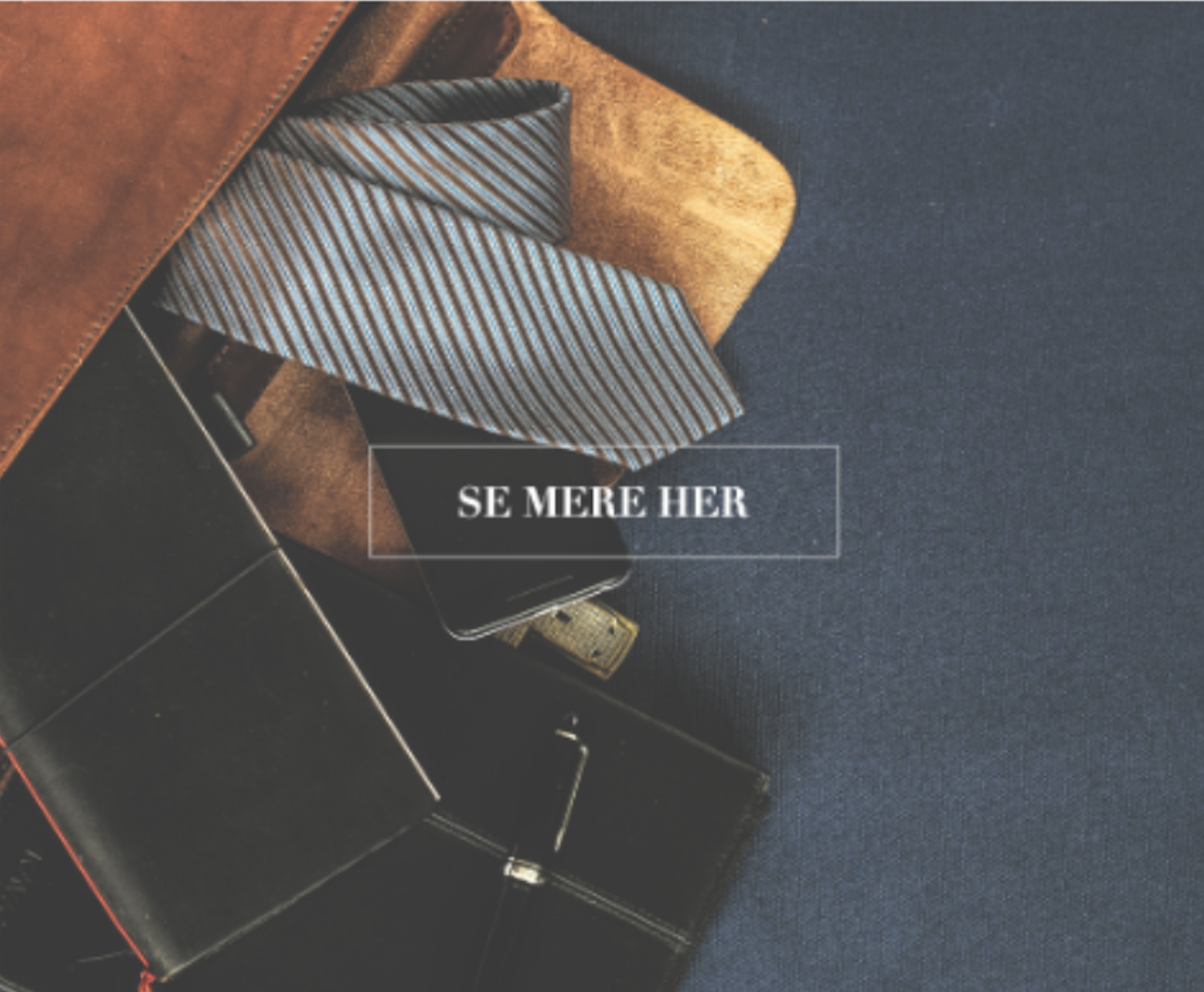 The business cards were designed to be clean and minimalistic, giving the lettermark the possibility to stand out.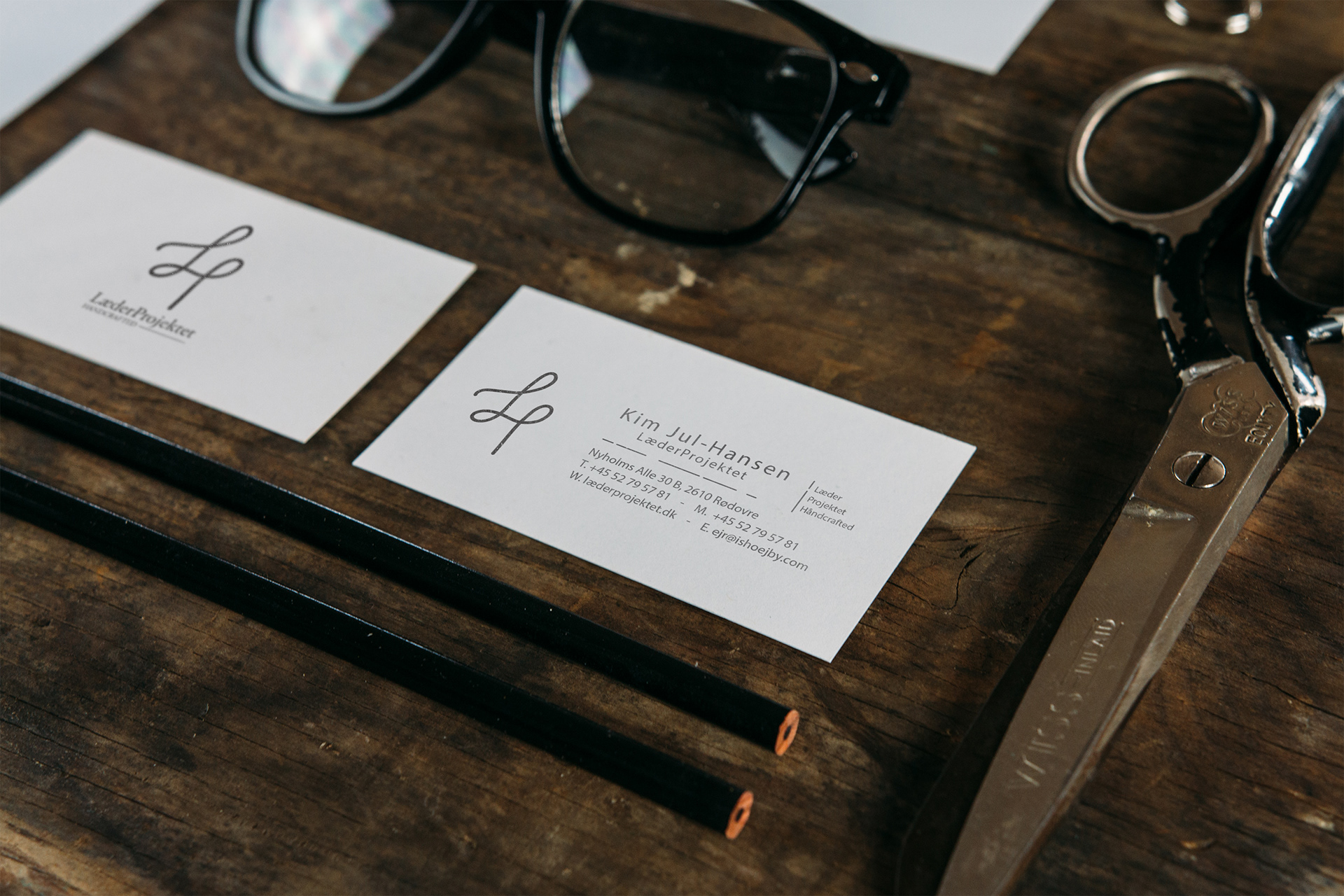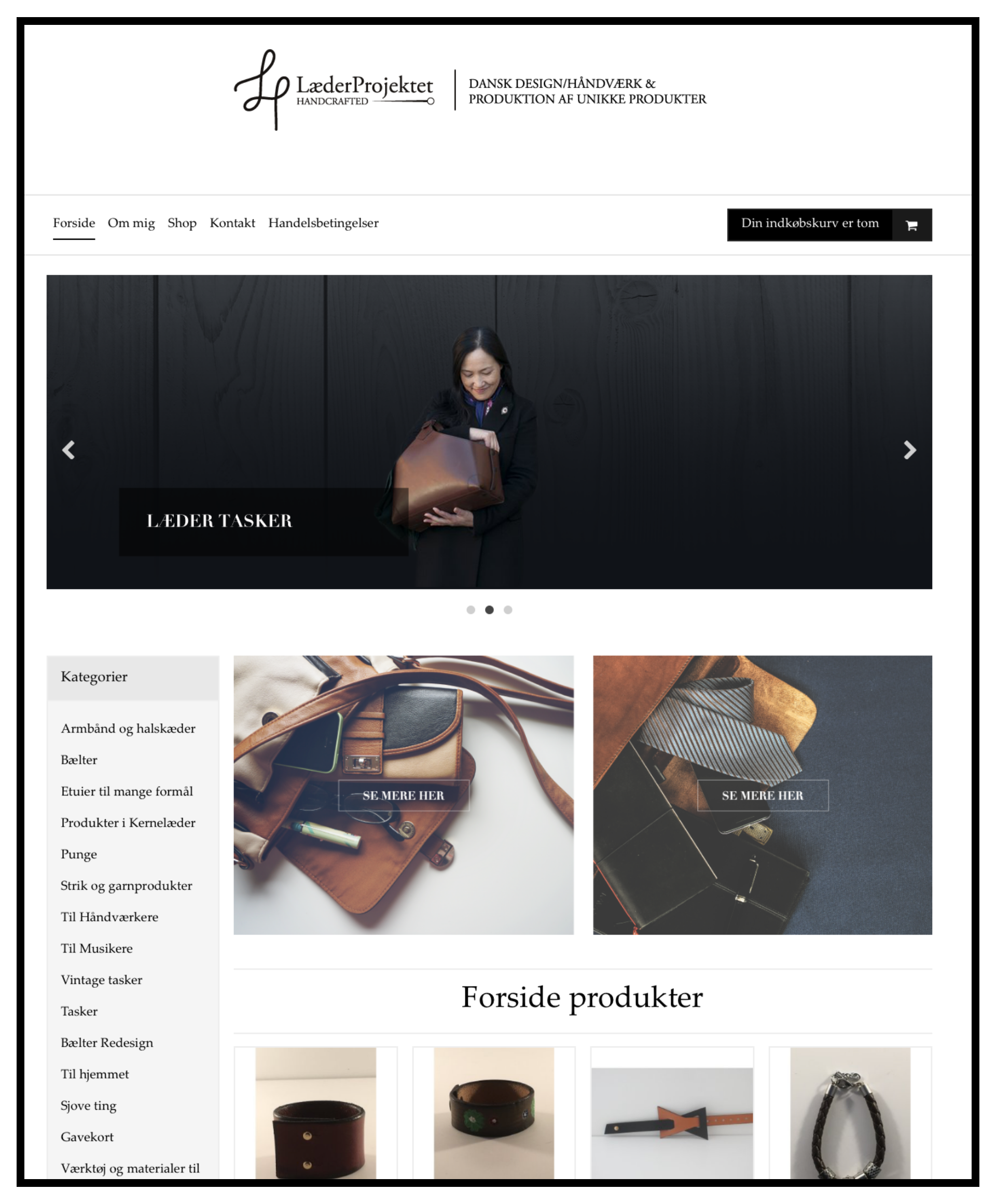 The lettermark is versatile enough to go global, as it can be used in English as well: