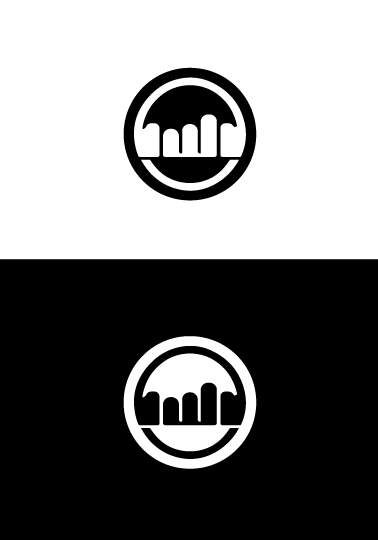 The icon can be used all by itself and it is still recognizable. The logo had to be similar in aesthetics to Dj Stani's personal image, and to remain global, so the circle was a MUST. This logo is a beauty and it is as dear to Dj Stani as well as it is to us.

Here is a preview of the full logo: Icon and Typography.
This is a logo for a music label, hence the headset. The "e" in "evince" is forming a beautiful equalizer and the semi circle under is resembling both the headset cable, the unity in the music industry and the connection between listeners.
DJ and Music Producer Stani asked me to create a minimalistic version of the same icon, so here it is.

He wanted to have the option to use the logotype only, without its icon, so this is a version of that request.

Minimalistic version of the same typography used for the label name.