Crense came out of a frustration and a huge necessity of having a place to display and instantly sell one's artwork without the process being difficult.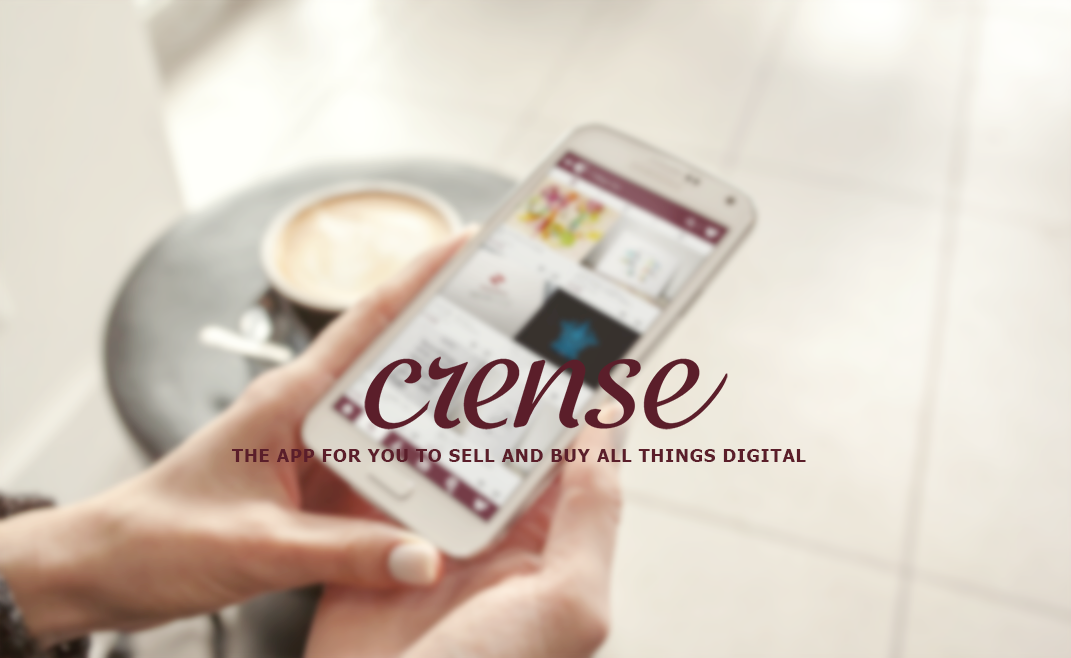 What makes Crense so unique is that, while still a marketplace, it has all the benefits of being an app, which means it is easy to use, comfortable, super user friendly, engaging, done from home, bus, work, etc; and last, but not least, its main purpose is to create a great community of artists and art lovers to gain inspiration and skill from each other while selling their art and creating a passive income or making a living doing what they love.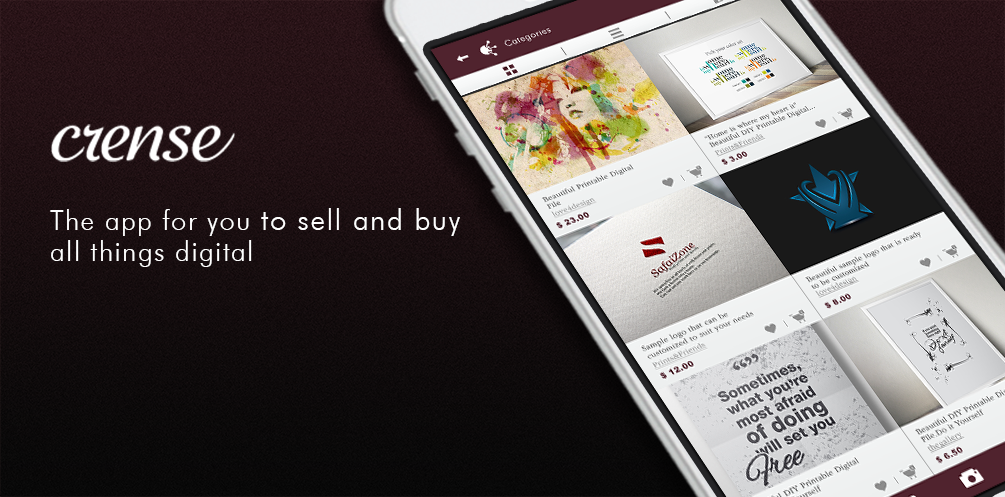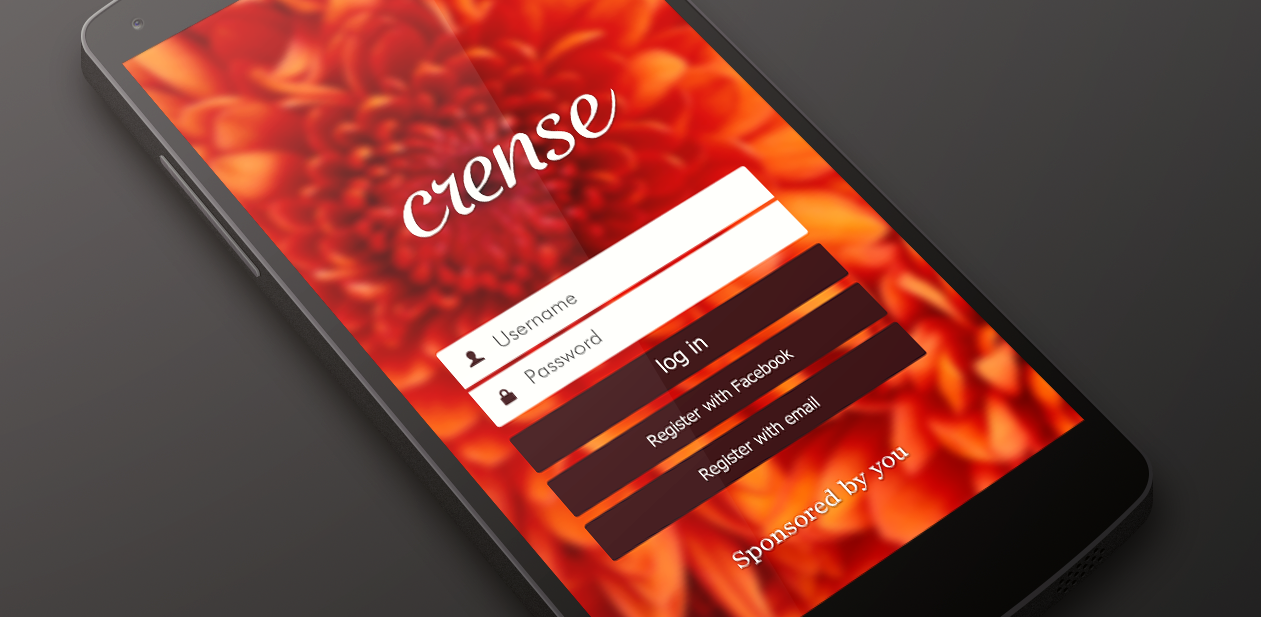 We have created everything in and around the app, from conception, naming and branding to realization: the idea, the sketches, the wireframes, the logo, the design of the app itself, the usability, the layout, the UX and the UI.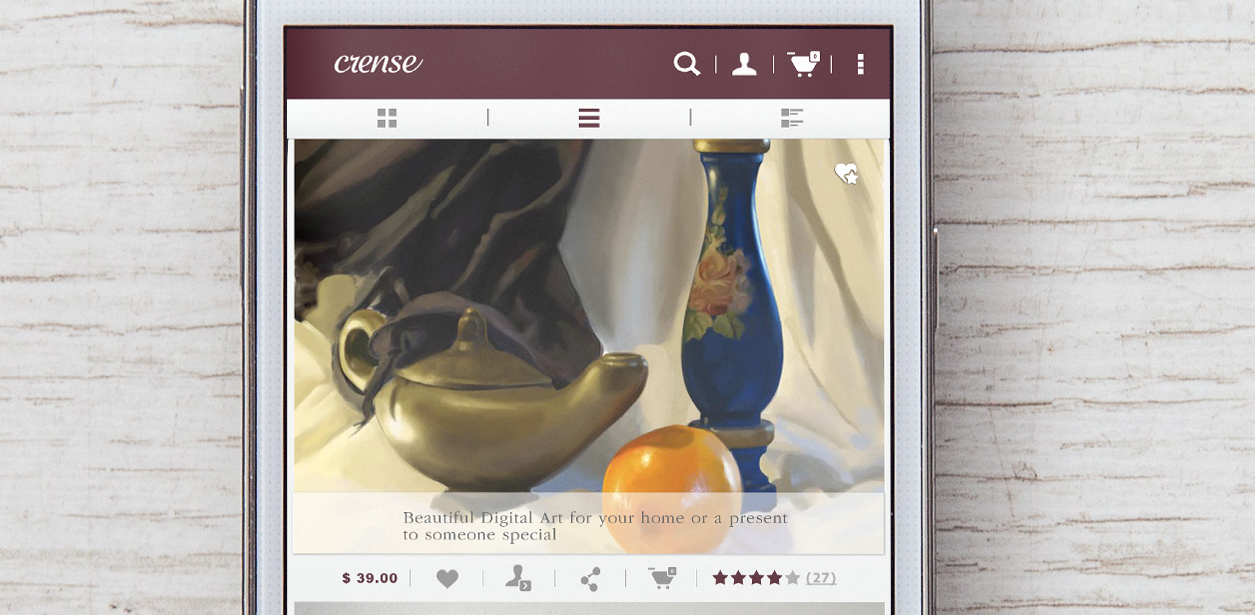 It is a place to sell and buy all things digital: from music, e-books, digital art, tattoo sketches, typography, printables and posters to lettering and photography. 

For the art lover it is an eye candy and a delight, since it allows them to buy unique and original pieces freshly designed by the creative community of Crense.